Registration deadline: 25 July 2022
Acceptance notification: 27 June 2022
Registration fee:
Early rate by 01 August  2022
With accommodation at MedILS............€500
Without accommodation ........................€350
Regular rate by 15 August 2022 
With accommodation at MedILS............€600
Without accommodation.........................€350
Attendance will not be confirmed until the registration fee is fully paid. 
Registration fee includes:
Accommodation in shared rooms
Full School participation
All School materials
Coffee breaks and meals
Welcome party
VAT
Travel expenses are not included in the school participation fee. 
If enough interested participants, a guided City tour and dinner in town will be organized (€60).
MedILS Summer School in Bioinformatics
29 August – 2 September 2022
Mediterranean Institute for Life Sciences, Split, Croatia
We invite participants enthusiastic about science, new technologies, biology, big data analysis, and those curious to learn new things. The School will introduce participants to the latest advances in omics technologies and most commonly used bioinformatics tools and methods to analyse big data. Hands-on sessions will give participants the opportunity to reinforce the analysis concepts they learned in smaller groups based on their field of interest. The participants will also have a chance to get advice related to their own research questions. This School is intended for individuals working in life/biomedical sciences with little or none experience in bioinformatics.
Topics:
Next-generation sequencing and data repositories
Transcriptomics
Epigenomics
Protein structure analysis, drug design and virtual screening
Introduction to data analysis, R and Galaxy tools
The School will welcome 20 – 30 participants (young researchers – master students, PhD students, postdocs; but experienced researchers are also welcome!).
MedILS Summer School in Bioinformatics
Mediterranean Institute for Life Sciences, Split, Croatia
29 August – 2 September 2022
PROGRAMME (preliminary)
Day 1 (Monday, August 29)
 

Arrival & Registrations

13:00 – 14:00

Lunch break

14:00 – 17:30

Introduction to next generation sequencing

Technical introduction (basic data analysis, R, Galaxy)
Day 2 (Tuesday, August 30)
| | |
| --- | --- |
| 8:00 – 9:00 | Breakfast |
| 9:00 – 13:00 | Introduction to epigenomics – educational & practical session |
| 13:00 – 14:00 | Lunch break |
| 14:00 – 17:30 | Introduction to transcriptomics – educational & practical session               |
Day 3 (Wednesday, August 31)
8:00 – 9:00

Breakfast

9:00 – 13:00

Introduction to protein structure analysis, drug design and virtual screening – educational & practical session

13:00 – 14:00

Lunch break

14:00 – 17:30

NGS data repositories and functional enrichment analysis – educational & practical session

Practical work in groups on projects
Day 4 (Thursday, September 1)
| | |
| --- | --- |
| 8:00 – 9:00 | Breakfast |
| 9:00 – 13:00 | Practical work in groups on projects |
| 13:00 – 14:00 | Lunch break |
| 14:00 – 17:30 | Practical work in groups on projects |
Day 5 (Friday, September 2)
8:00 – 9:00

Breakfast

9:00 – 13:00

Practical work in groups on projects

Group presentations

13:00 – 14:00

Lunch break

 

Departure          
We are kindly asking all participants who need an invoice prior to making their payments to send the following information to This email address is being protected from spambots. You need JavaScript enabled to view it.:
Name and surname / OIB (Personal Identification Number) / Address
In case the registration fee is paid by an institution, please send the following information to This email address is being protected from spambots. You need JavaScript enabled to view it. in order to receive an invoice:
Institution name / Institution address / Institution OIB / Participant's name and surname
Payment details
The Conference fee should be paid by bank transfer directly to Mediterranean institute for life sciences, using the information provided below:
Account holder: MEDILS, Mestrovicevo setaliste 45 / 21000 Split, CROATIA / VAT no. 91970920228
Bank: HPB – Hrvatska Postanska Banka / Domovinskog rata 49 / 21000 Split, Croatia
IBAN: HR49 2390 0011 1003 3168 1
SWIFT/BIC: HPBZHR2X
Cancellation and refund policy
All cancellations should be requested in written form; please send an e-mail to This email address is being protected from spambots. You need JavaScript enabled to view it..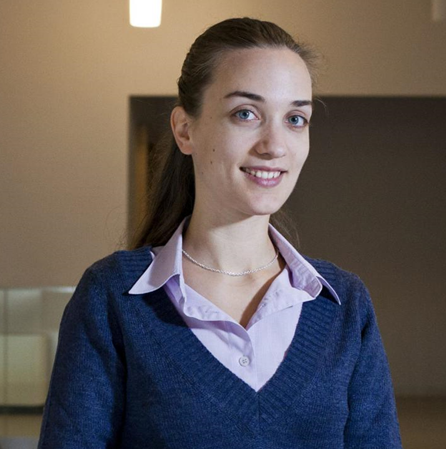 Andrea Gelemanović, PhD